On August 1, 2021, King Coffee CEO Le Hoang Diep Thao announced the Happy Farmers project – a community project to support farmers to grow higher quality coffee beans, apply advanced, sustainable farming methods and technologies, protect the environment in order to increase the value and selling price, build green, clean raw material areas, develop sustainably, bring a good life more for coffee farmers in the Central Highlands.
Reporter of TN&MT Newspaper had a conversation with she Le Hoang Diep Thao – King Coffee CEO about interesting stories about the project Happy Farmers a>, about the way to build the King Coffee brand abroad and the aspiration on the strategy of building and producing high quality Vietnamese agricultural products that meet international standards.
Reporter: What was your chance to found and implement the Happy Farmers project?
Mrs. Le Hoang Diep Thao:
It can be said that Happy Farmers is one of the projects that I cherished since I was very young. I was in my 20s at that time, I lived in the land Highland the place known as the barn&nbsp ;Robusta coffee the world's largest coffee, witnessing the hardships of farmers growing coffee, so I cherish and dream of this project.
Happy Farmers is an ongoing community project to help farmers in the Central Highlands grow higher quality coffee beans, while applying advanced, sustainable farming methods that protect the environment. school. In addition, helping generations of their family members have a better life through support programs in education, vocational training, entrepreneurship, employment, medical treatment…
My biggest aspiration when implementing Happy Farmers is that this project will be an important part of proposing a strategy to develop Vietnam's coffee industry: producing high quality agricultural products. , International standards. Happy Farmers will help improve the value and position of Vietnamese agricultural products in the world market, including strong industries such as Robusta coffee, cashew nut, tea, pepper…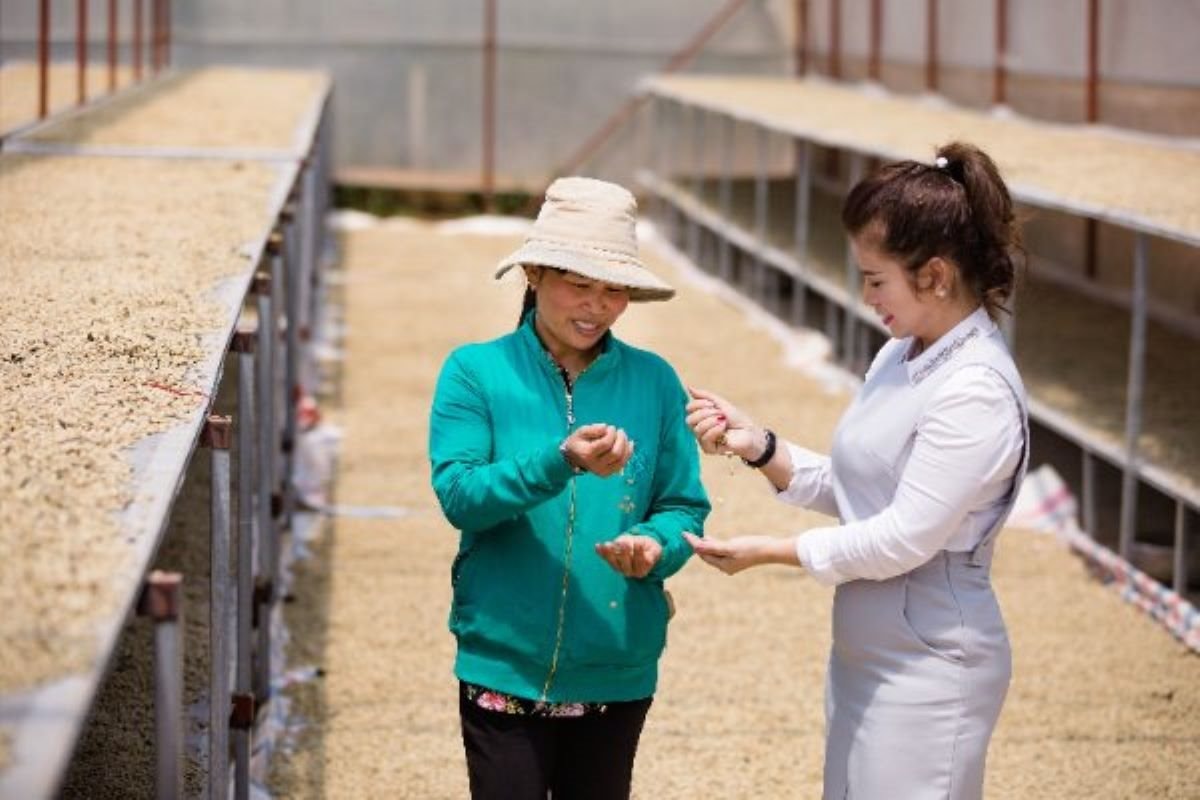 Reporter: In order for Happy Farmers to achieve the desired goals, what kind of support do you think there should be to help farmers participate and benefit from< /strong> project?
Mrs. Le Hoang Diep Thao:
The goal of Happy Farmers is to become the largest "one-stop" supplier (Biggest trading gate in Vietnam to the world) for international partners of Vietnamese agricultural products.
Currently, Happy Farmers has promoted many suppliers in raw material areas such as Dak Lak, Gia Lai through forms such as support for purchasing. We have established Happy Farmers Commodities Trading – where communication channels are available from a system of sourcing, preparing and exploiting products, and a fast and convenient domestic transportation system.
Farmers are the root factor to get quality products. Therefore, banks need to connect with projects to help farmers have capital to maintain production activities and ensure product quality. Only then will the effectiveness of supporting farmers really be maximized.
Besides, all manufacturing industries of Vietnam are facing great opportunities and opportunities. The pandemic is gradually under control, the global supply chain is being resumed. For the agricultural sector, the Government is supporting the promotion of programs and projects for sustainable agricultural development in raw material areas.
Therefore, Happy Farmers also aims to promote linkages with local businesses, agricultural cooperatives, and farmer organizations to expand the supply of goods and diversify product types. can supply the needs of the world market, as well as effectively promote the "Farmer – State – Scientist – Entrepreneur" linkage model to create investment opportunities to increase the strength of the market. competition in the context that Vietnam is in the opportunity to expand its market from new generation free trade agreements.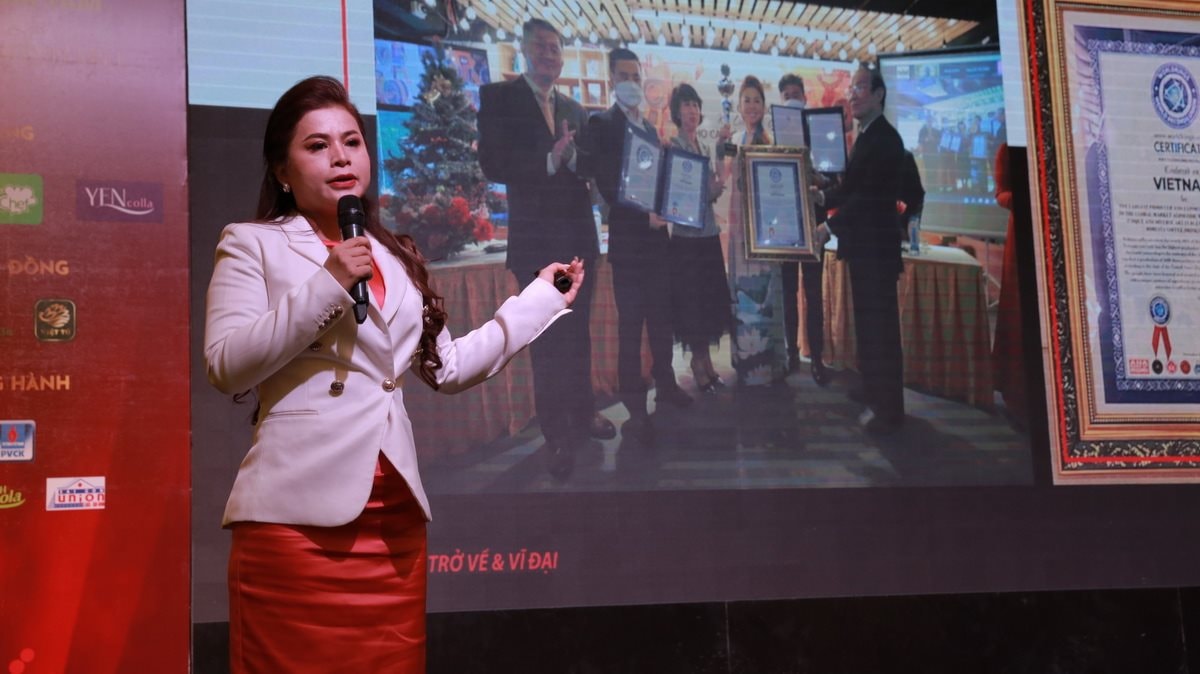 Report: What impact will Happy Farmers' application of 4.0 technology and digital transformation have on local coffee farmers? strong>
Mrs. Le Hoang Diep Thao:
Happy Farmers uses Blockchain technology for traceability, helping farmers to strive for farm development and quality to achieve higher and highest selling prices.
In addition, the application of IoT in coffee farming is a smart agricultural platform that helps farmers improve the quality of coffee beans, ensure food hygiene and safety as well as create high value. for different types, helping businesses create a value chain of high-quality agricultural products for global consumers. Besides, the application of 4.0 technology and support for digital transformation will support the most timely and useful farming information for farmers.
Moreover, 4.0 application and digital transformation make coffee quality more perfect based on data collected over time, from which farmers indirectly support businesses to ensure output. and output quality, creating competitive advantages and leading market share; Traceability of origin; Supply Chain Control; Specifies standards and evaluations; Quality control based on Vietnamese and international certifications, regulations and standards.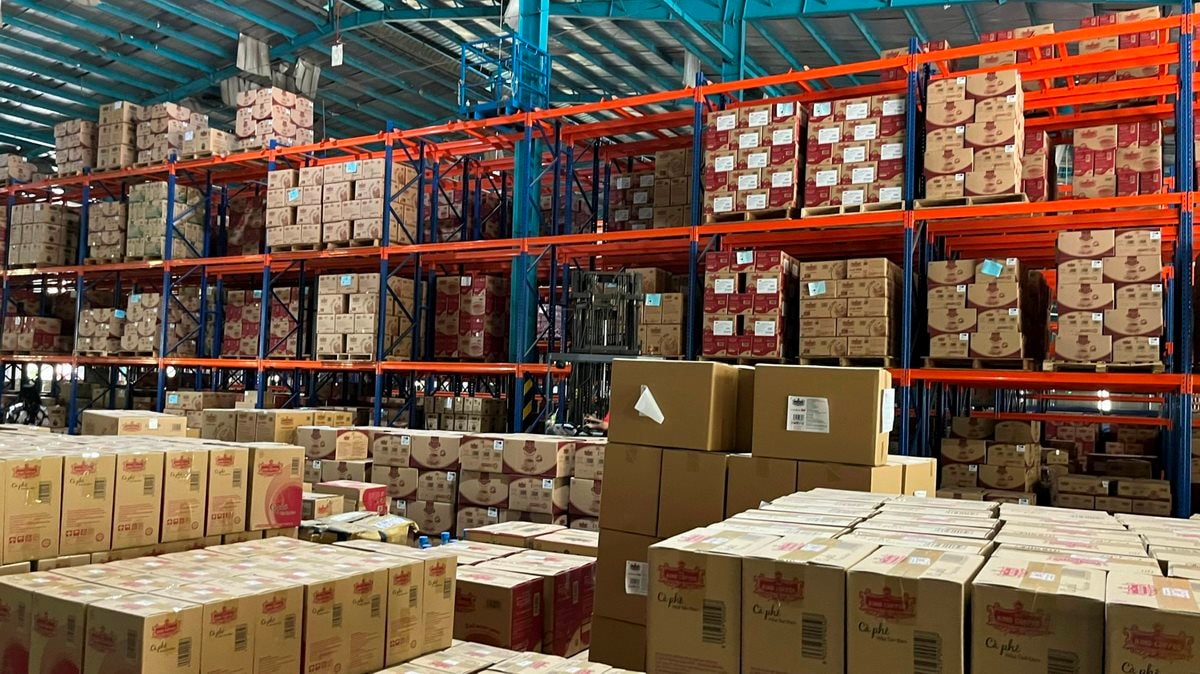 Reporter: You can share important milestones, interesting stories in the process of founding and developing the coffee brand in Vietnam, affirming the brand and position of Vietnamese coffee on the world coffee map?
Mrs. Le Hoang Diep Thao:
I have more than 25 years with coffee, important milestones and interesting stories are as many as coffee flavors, in this time, other circumstances combined will become a milestone, everything is important and needs to be shared.
I also cannot forget the moments when I launched the G7 instant coffee brand, which immediately gained a large market share and is still influential in the instant coffee market…
I probably won't be able to share them all here. I just want to talk about the countless times I went abroad, met, attended international coffee conferences and meetings so that I could understand and be determined to increase my desire to bring Vietnamese coffee to the world. p>
That's why, when I had a big family event, I started again with King Coffee in 2015. You see, 5 years of birth, King Coffee conquered 120 countries and territories, in which there are strict and fastidious markets such as: USA, Japan, Korea.
5 years, King Coffee confidently flies high with the most rich and quality coffee lines and is currently positioned as a Coffee Specialist. In addition, 5 years I helped bring back World Record for coffee Robusta coffee and Vietnamese coffee making culture; 5 years of making King Coffee grow and honor to represent the agricultural industry to demonstrate coffee at the world's largest Expo 2020 Dubai; 5 years for me to confidently introduce to international friends and in the near future in Vietnam the book of international media interest The Queen of King Coffee…
Source: The Queen of King Coffee Central Highlands Robusta Coffee Ms. Le Hoang Diep Thao – CEO of King Coffee (baotainguyenmoitruong.vn)